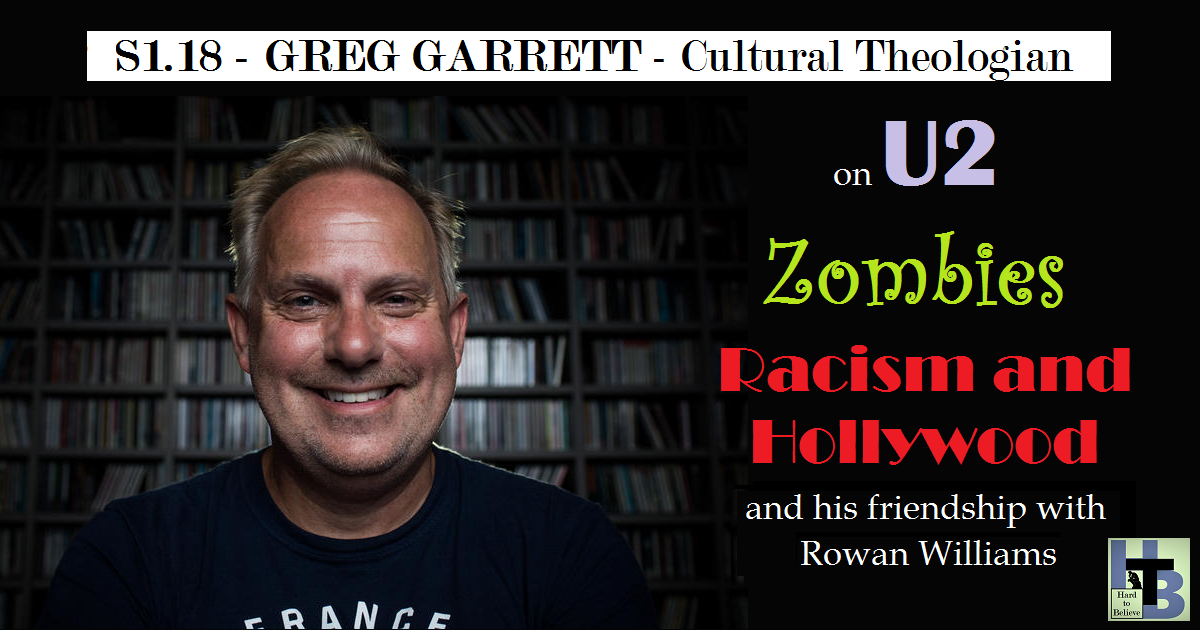 Hard to Believe #018 – Greg Garrett – Cultural Theologian
Cultural theologian Greg Garrett is the author of more than 20 books, including 2009's We Get to Carry Each Other, the Gospel According to U2, 2017's Living with Living Dead, an exploration of the theological and human insights of the zombie apocalypse trope, and A Long, Long Way: Hollywood's Unfinished Journey from Racism to Reconciliation, which was published in May of this year.
Greg teaches English at Baylor University in Texas. He joined John to discuss U2, zombies, race and racism in Hollywood, and the people who continue to teach and inspire him.
He can be found on Twitter at @Greg1Garrett
For the first episode of 2023, John spoke to Dr. Joshua Bowen. He's an expert in the ancient near east and a regular on YouTube and podcasts, as well as the author of The Atheist Handbook to the Old Testament, which guides curious people with no personal faith investment through what the Old Testament actually says and how to understand it in context and as an historical artifact. Here Dr. Josh talk about his former life as a fundamentalist, how research and critical thinking moved took him out of that belief system, and what often stands in the way of a real understanding of the Bible and who wrote it. You can learn more about the work he does alongside his wife, Megan Lewis and how to support them and their work here: Digital Hammurabi Dr. Josh's book, The Atheist Handbook to the Old Testament, is available here in physical and digital form. He is on Twitter @DJHammurabi1