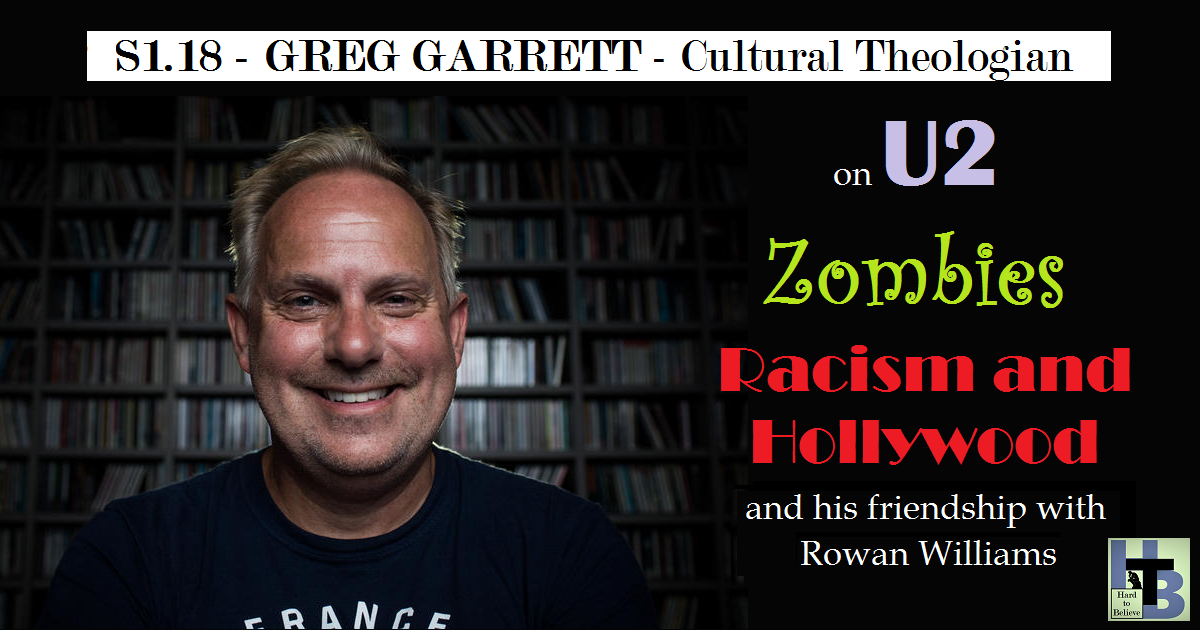 Hard to Believe #018 – Greg Garrett – Cultural Theologian
Cultural theologian Greg Garrett is the author of more than 20 books, including 2009's We Get to Carry Each Other, the Gospel According to U2, 2017's Living with Living Dead, an exploration of the theological and human insights of the zombie apocalypse trope, and A Long, Long Way: Hollywood's Unfinished Journey from Racism to Reconciliation, which was published in May of this year.
Greg teaches English at Baylor University in Texas. He joined John to discuss U2, zombies, race and racism in Hollywood, and the people who continue to teach and inspire him.
He can be found on Twitter at @Greg1Garrett
In the wake of the 2020 election, one meme, which had originated in the spring of 2019, flooded the most ardently MAGA corners of the internet. It featured an image of Soviet Dictator Joseph Stalin and the following quote. "The people who cast the votes decide nothing. The people who count the votes decide everything." To the MAGA world, Stalin's words echoed eerily into the present. Like Stalin, the imposter president Joe Biden was, naturally, a Marxist bent on reconstituting America as a Communist hellscape in which Christianity was illegal and worship of the state was mandatory. But the problem with the meme is that the quote is fabricated. Stalin never said it. In part three, our final episode of the first half of season 2, we look at how Stalin would use deception to take control of the Soviet Union and how his use of disinformation helped him tighten his group, reshape Russian foreign policy, and infect the American imagination for decades to come. John is on Twitter @ProbablyRealJB Mike on Twitter @the_mikestir Jess on Twitter @jayarekay_ Sources for this episode include: Georgiy Kent – "How fake news helped hide Soviet genocide in Ukraine" EJ Montini – "Arizona Republican lawmakers endorse Joseph Stalin's disinformation strategy" Orlando Figes – "The Cult of Lenin"  The outro music is a cover of Ruled by Secrecy by Muse, performed by Lena Hall.