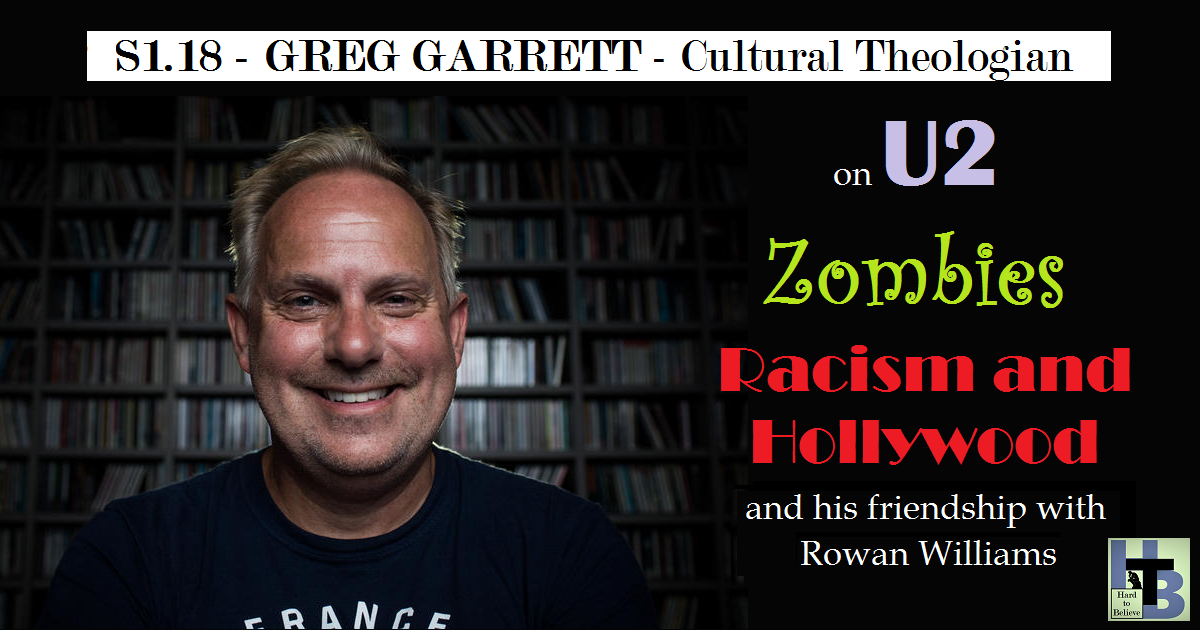 Hard to Believe #018 – Greg Garrett – Cultural Theologian
Cultural theologian Greg Garrett is the author of more than 20 books, including 2009's We Get to Carry Each Other, the Gospel According to U2, 2017's Living with Living Dead, an exploration of the theological and human insights of the zombie apocalypse trope, and A Long, Long Way: Hollywood's Unfinished Journey from Racism to Reconciliation, which was published in May of this year.
Greg teaches English at Baylor University in Texas. He joined John to discuss U2, zombies, race and racism in Hollywood, and the people who continue to teach and inspire him.
He can be found on Twitter at @Greg1Garrett
It's our final episode of season one. We began the season looking at the lasting legacy of the X-Files and how the landscape of conspiracy theories in the 1990s contrasted with those of today. So closing the season right before Christmas, it only seemed right that to examine history's most successful actual conspiracy – that of hundreds of millions of parents the world over, duping their children by willing into existence a magical elf-man who flies on a sleigh delivering presents for free to all good children. And who better to ask the greatest living Christmas historian, whose books on the subject include Christmas in the Crosshairs, The World's Greatest Christmas Stories, The World Encyclopedia of Christmas, and Santa Claus: A Biography. He lives in Canada, in some corner of the country where it's always Christmas. Check out his Amazon author page here.