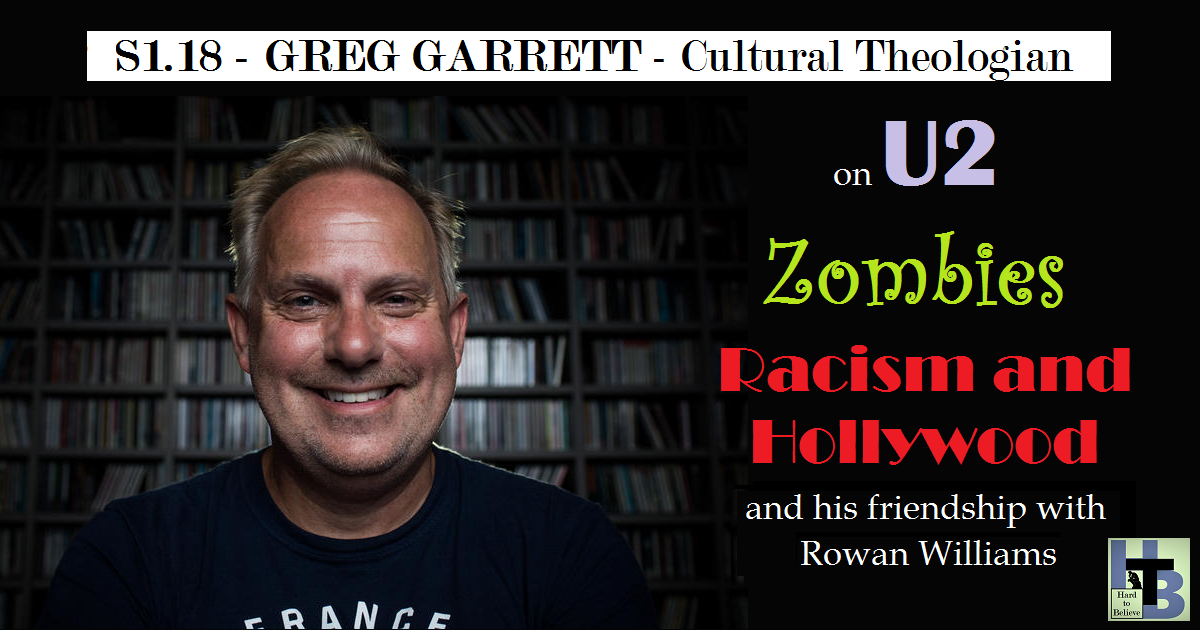 Hard to Believe #018 – Greg Garrett – Cultural Theologian
Cultural theologian Greg Garrett is the author of more than 20 books, including 2009's We Get to Carry Each Other, the Gospel According to U2, 2017's Living with Living Dead, an exploration of the theological and human insights of the zombie apocalypse trope, and A Long, Long Way: Hollywood's Unfinished Journey from Racism to Reconciliation, which was published in May of this year.
Greg teaches English at Baylor University in Texas. He joined John to discuss U2, zombies, race and racism in Hollywood, and the people who continue to teach and inspire him.
He can be found on Twitter at @Greg1Garrett
Emmy Nominee Liza Richardson
–
Hard to Believe
Hard to Believe #019 – Emmy Nominee Liza Richardson  Long admired in the television and movie world, Liza Richardson developed a loyal fan following when she served as the music supervisor for The Leftovers, and this year she was nominated for an Emmy for her work on Watchmen. Joey Lewandowski – whose favorite show of all time is The Leftovers – joins John for the first time since our debut episode to talk to Liza about her work, her life, and how she helped make The Leftovers what Joey calls "the best show about religion that's not about religion" ever. Find Liza on Instagram and Spotify, where she puts together ridiculously great playlists.